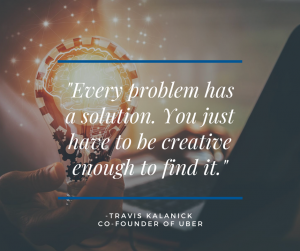 The implementation of face masks has been a hot topic over the last few weeks. As more states begin to mandate the use of face coverings in public places, more people are looking for ways to get around it. Fair warning: there is no "Get out of wearing a mask free" card! Any face mask exemption card you may find, is fake. Cards like this do not exist under the ADA or any other company.
As an employer, these claims that making face masks mandatory for all patrons may be seen as discrimination for those with disabilities that prohibit their ability to wear a mask can be worrisome. What does this mean for your business if you refuse service to someone without a mask?
Here are a few things to consider when enforcing mask requirements:
The ADA and government-mandated face coverings: Businesses located in states like California, who have mandated face coverings in public places, must consider potential repercussions when not enforcing mask requirements. Some laws could punish and fine business' for lack of compliance with the mandate. As an employer, be wary of the fake exemption cards, but remain aware of ADA accommodations for disabled individuals that properly raise awareness.
Accommodations under the ADA: 

Customers and other non-employment relationships: Businesses' cannot demand documentation to confirm individuals are disabled or need accommodation. Be careful not to alienate customers who have disabilities. Be aware that if you deny a customer with a disability service, and they file a complaint with the DOJ, the ability to provide reasonable accommodations may overtake mask requirements. When a customer files a complaint, the DOJ requires proof of their disability.
Employees: If an employee seeks exemption from the mask requirement, you can ask for proof of their medical restrictions. This proof would likely need to include a medical certification of the health condition and the need for proper accommodations. You must also consider accommodation as it plays into sincerely held religious beliefs and practices that prohibit the use of a mask. 
So what can you do as an employer, to both ensure compliance with mask mandates and be considerate of those with disabilities?
 Look for other potential accommodations! For customers, how does curbside assistance look? Or virtual communication? Try to offer your business' services outside the walls of your business. For employees, remote work opportunities are great when available. If remote working is not available, consider giving employees work isolated or in a socially distanced area opportunities.
As we all continue to navigate the uncertainty of our current world, remember to be considerate of others' needs. Let's work creatively to accommodate those who need it while keeping our employees and customers as safe as possible. Concerned about your business' risk? We can help, contact us today to learn more!