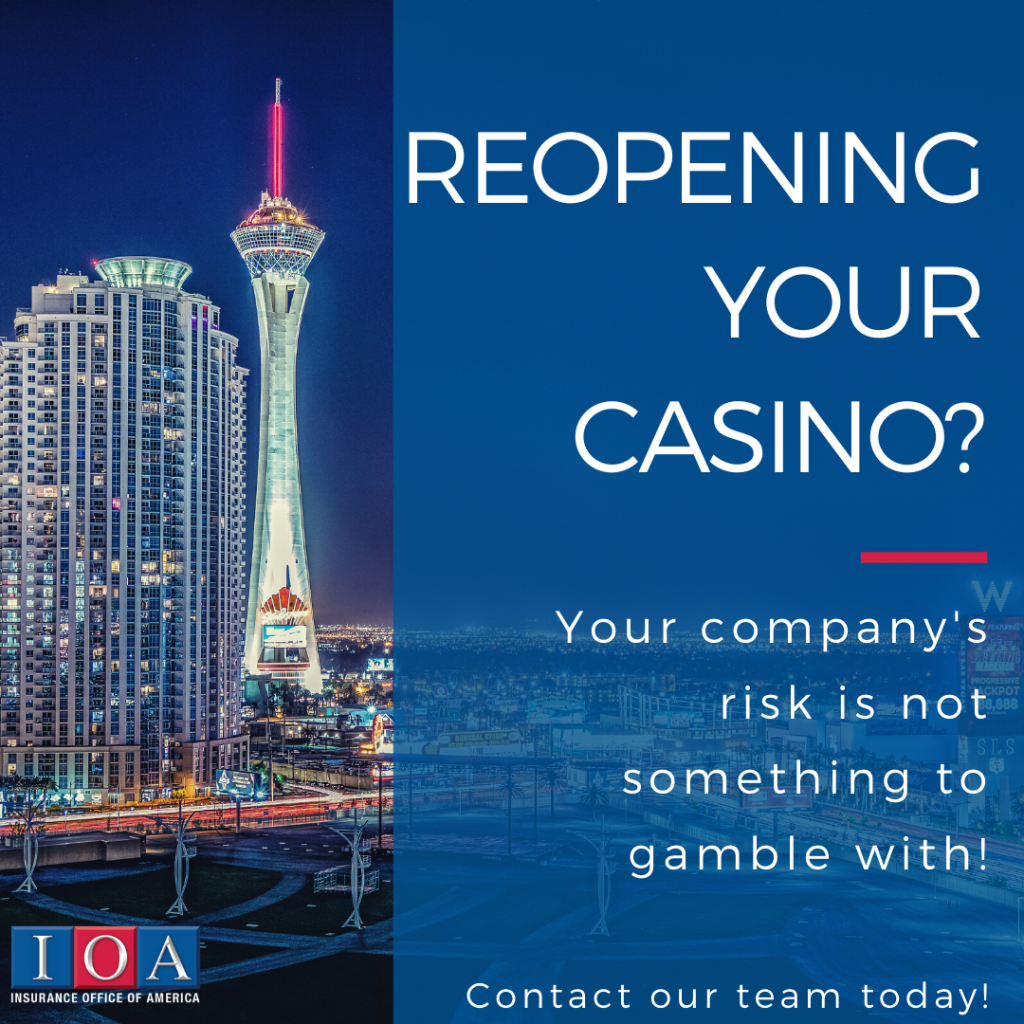 Your Company's Risk is Not Something to Gamble With!
With temporary shutdowns and limited operations, reopening your business may sound worrisome. Business' have put multiple procedures in place to mitigate risk. It is important as a business owner to consider the safety of your business and your customers. Casinos are among a higher-risk industry for reopening– which means increased consideration for potential risks. Are you a casino owner unsure how to reopen? Here are a few tips to remember as you look to reopening your casino: how to do it safely.

Steps to ensure a safe reopening:

Start with a risk assessment! Is your casino located in a hotspot? How well-equipped is your physical space for implementing precautions? Additionally, where are customers more likely to pass the virus to one another? Now that you have thought of every possible risk-inducing scenario, what processes and procedures need to be in place to effectively mitigate these risks?
How can you keep your employees safe? This may mean daily temperature checks, symptom screenings, and providing protective equipment for both your employees and your customers.
Consider your customers' safety. Start by implementing screenings upon entrance, with temperature checks and mandatory face masks. Ensure that proper cleaning policies and procedures are in place to sanitize equipment between uses. You should also consider putting barriers between customers if they are collected around one area. 
Don't forget insurance! Ensure that you have proper coverage for your business, especially in regard to the spread of COVID-19. The better prepared you are for potential risk, the better your chances of succeeding through the pandemic!
Are you unsure of the potential risks that come with reopening? How much does your insurance policy cover? At IOA, our brokers understand running a business. Roger Stewart has the experience you need to mitigate your company's risk moving forward. Reach out to Roger, to see how he can help you save money and succeed!