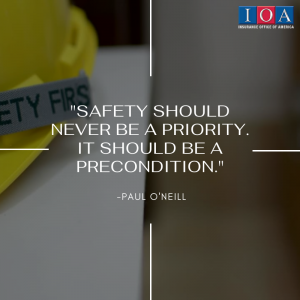 Exclusions and separate policies: How to check if you have an appropriate Pandemic Policy
Picture this– it's 2003, there's a SARS outbreak. Businesses and people have been affected greatly due to the outbreak. Insurance brokers are slammed with claims to cover businesses affected by SARS. Insurance policymakers must pay out millions of claims for "all-risk" policies that cover outbreaks and pandemics. Among these claims a $16 million payout to the Mandarin Oriental International hotel chain. 
Now, let's fast-forward to 2020. Coronavirus sweeps the world in a matter of months. Businesses are on lockdown and cease normal functions. Insurance policymakers have seen this before, and in order to protect their business, they include exclusions to standard insurance policies, pandemics don't have coverage.
So, how can you ensure your business' policy is pandemic proof? 
Consult your insurance broker. You need someone with years of experience to help you better understand what your policy covers and how you can protect your company with the ever-changing environment. 
If you're a business owner expecting coverage under your all-risk insurance policy, look at the fine print. Most all-risk policies have exclusions for pandemic-related closures. 
While we may not know when another outbreak or pandemic will occur, if history teaches us anything, it is likely another one will occur. Therefore, if you do not have a specific pandemic-related policy now is the time to consider getting one. The catastrophic effects Coronavirus has had on millions of businesses is reason enough to invest in your future safety.
Another way to ensure your businesses safety during this uncertain time is to check out the COVID-19 government resources that will help you gain funding when you need it most. Visit IOA's COVID-19 Resource page to learn more. 
Need help understanding your business insurance policies ability to cover the pandemic? Contact Roger J Stewart today for all your insurance coverage needs!