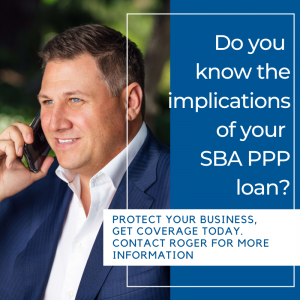 Remember that SBA PPP loan you took out 4 months ago? Well, you may be in danger of an IRS audit… Protect yourself from IRS audits. Get SBA PPP Insurance. Due to all of the mayhem surrounding the SBA PPP when it first launched, Treasury Secretary Steven Mnuchin announced that all SBA PPP loans over 2 million will be audited, and those below 2 million also have a chance of audit. So what does this mean for your small business? 
The CARES Act developed and passed during the beginning stages of business closures and COVID-19 precautionary restrictions. It began in order to help small businesses who were severely impacted by COVID stay afloat and keep their employees during this uncertain time.  The SBA PPP loan is designed to be forgiven. As long as the company follows the rules and regulations that coincide with receiving the loan, it will be forgiven.
The first round of funding had some bumps in the road. Companies like Shake Shack, the Los Angeles Lakers, and Ruth's Chris Steakhouse all received small business loans. Therefore, this meant fraud in the application process. Once the regulators became aware of this, the Treasury Secretary announced that all SBA PPP loans more than $2million will be audited. 
As businesses continue to get their loans forgiven, it is important that you remain risk-free in case of an
investigation
. 
The Department of Justice does not need tangible proof of an individual's violation of PPP application guidelines to investigate a Director of Office. Any suspected violation of the PPP process, including whistleblower claims, can begin an investigation. 
At IOA, we offer Director & Officer coverage to cover government investigations, defense of PPP claims, and resulting civil and criminal liability. Even businesses with the best intentions may have made mistakes or unintentional omissions, as the window for applying for the SBA PPP was short. 
What are the implications of your SBA PPP loan? Regardless of your loan size, take a proactive approach, protect the owners, directors, and officers in your company. 
Did you receive a loan of $2 million or more? You will receive an audit. Get coverage that covers the defense of the investigation, the cost of repayment, and insurable fines and penalties- including Civil. 
*Exclusions include intentional fraud in the PPP application process and uninsurable fines and penalties.
Want to remain risk-free as you navigate your SBA PPP? Contact Roger today.